Edugo is a specialized university admission platform developed by combining the best experts in private
education admissions and Datagen's A.I and Big Data technologies.
Looking at the distorted reality of admission created by the gap in information, regional and economic power,
its purpose of this is to bridge the admission gap by strengthening the school's capabilities through A.I admission information.
Home Edugo: early & regular decision admission reporting service School edugo:
admission information that provide from the school Academy edugo: Provides admission roadmap for passing
Data collection and company recognition by providing paid and free services in connection with home, academy, and school Edugo.
Based on the collected data, Big Data and A.I analysis provide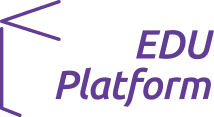 Edu Platform is an academy service platform developed based on the Gen Service platform.
Currently, it connects 30,000 academies across the country to deliver educational information and provides
all necessary items for education and academies, which are academies, on the platform.
LOWER PRICE

Increase customer inflow with low price

SELECTION

Various products to various customers

SCALE-UP

Securing a high-profit growth structure through value sharing
Secure academy DB through AnserTong, Edu Concert, and G500 services.
ased on Gen Service's service development tools platform services
such as co-purchase, shopping, auctions, academy universities, and educational content sales are provided.